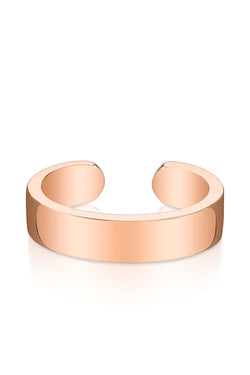 18-Karat Rose Gold Ear Cuff
Send a hint to make sure you get the gift you really want!
Your hint has been sent!
Anita Ko's 18-karat rose gold cuff is sleek and simple. It's designed to hug the top of the ear or center of the lobe and looks so cool layered with everything from dainty studs to oversized hoops.
Details
- To fasten, slide the cuff onto the middle of the ear, then twist inward to attach. Move upward for a secure fit
- Circumference: 1cm / 0.4in
- Height: 0.4cm / 0.2in
- Width: 1.3cm / 0.5in