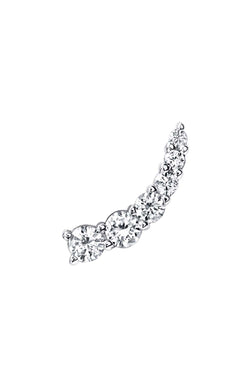 18-Karat White Gold Floating Earring Left Side
Send a hint to make sure you get the gift you really want!
Your hint has been sent!
Crafted in 18-karat white gold Anita Ko's small floating diamond stud is a beautiful piece that follows the shape of your ear, wear as on it's own for a statement.
Details
- 0.3-carats diamonds
- For the left ear
- Stud earring, for pierced ears
- Sold individually, but looks great as a pair