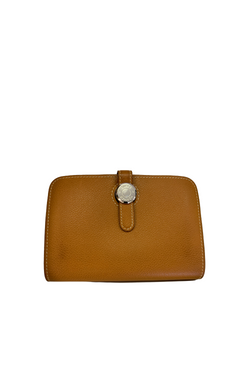 Pre-Owned
Dogon Compact Wallet
Send a hint to make sure you get the gift you really want!
Your hint has been sent!
Compact wallet in Togo calfskin with 2 credit card slots under flap, 1 credit card slot inside, zipped pouch and palladium plated Clou de Selle closure.

Details
- Made in France
- Togo Calfskin

Size & Fit
- L 14.7 x H 9.8 x D 1 cm

Condition
- This item has had a past life and is in near new condition
- This item has been use and well maintained, there are some signs of use, the leather is darker in areas.