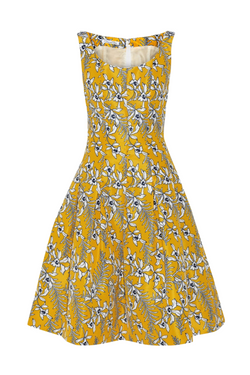 Send a hint to make sure you get the gift you really want!
Your hint has been sent!
A classic silhouette from Oscar de la Renta, this yellow dress features an all over black and white floral print. It has a boat neckline, a fitted waist and a full a-line skirt which finishes at the knee.
Details
- Dry clean

Size & Fit
- Fits true to size

Condition
- This item is has had a past life and is in near new condition