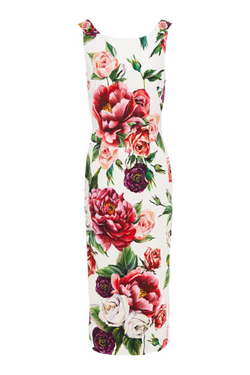 Pre-Owned
Floral Print Crepe Midi Dress
Send a hint to make sure you get the gift you really want!
Your hint has been sent!
This sleeveless midi dress from Dolce & Gabbana features an all over floral print, one of the brand's most-loved and iconic motifs, made in Italy from smooth stretch-crepe, it's designed with an elegant cut and is adorned with rose shaped buttons on the straps.
Details
- Main: 97% Viscose, 3% elastane
- Lining: 98% silk, 4% elastane
- Dry Clean

Size & Fit
- Italian sizing

 Condition
- This item has had a past life and is in great condition.