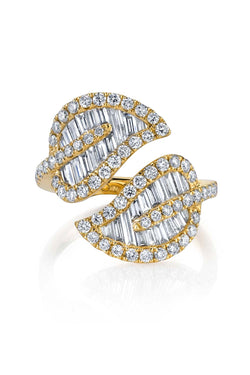 Large Palm Leaf 18-Karat Gold Ring
Send a hint to make sure you get the gift you really want!
Your hint has been sent!
Anita Ko's ring takes inspiration from the palm trees that line the streets and coastline of California, where the designer calls home. Cast in a wrap shape, it's made from 18-karat yellow gold and glistens with baguette-cut diamond fronds.
Details
- 18k gold large diamond pave and baguette wrap leaf ring. 
- 0.82-carats diamonds
- 0.79-carats baguette diamonds