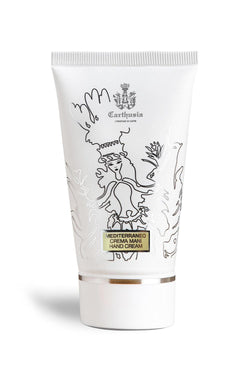 Send a hint to make sure you get the gift you really want!
Your hint has been sent!
Take care of your hands with Carthusia's Mediterraneo, a fresh and perfumed product that moisturizes skin exposed to water, cold, detergents and wind. It's the small caring acts that make the difference.

Dedicated to the cradle of all the great civilizations of Europe, Africa and Asia, Mediterraneo is a sunny fragrance, original yet versatile, which blends the classical pristine freshness of lemon leaves with the youthful and sparkling tones of green tea.