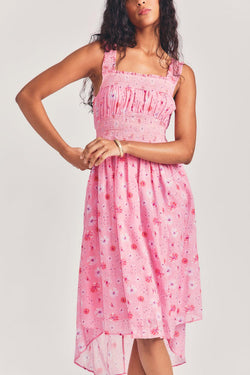 Send a hint to make sure you get the gift you really want!
Your hint has been sent!
Signature to the brand, this midi dress from Love Shack Fancy features a sweet floral print over an easy silhouette. A square neckline, shirred waist and cascading hem add the final touch.
Details
- 100% cotton
Size & Fit
- This style fits true to size