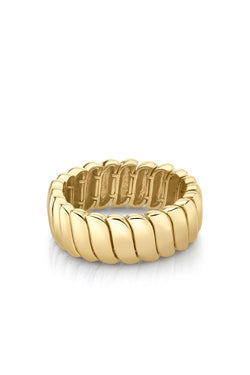 Send a hint to make sure you get the gift you really want!
Your hint has been sent!
Anita Ko's ring is part of the label's 'Zoe' collection, which is defined by interlocking curved links that create an elegant and simple design. Cast from 18-karat gold, this original version has the signature Zoe silhouette that looks just as good solo or stacked with similar pieces.
Size & Fit
- US Sizing